Tripawds is a user-supported community. Thank you for your support!
This is Spike when he was happy: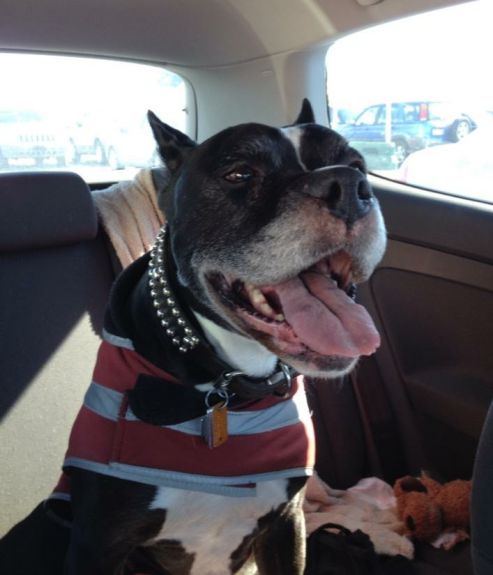 I can't wait for him to be happy again. In a way it seems that is what our entire household needs to be happy again.
We have no idea what to expect. No timeline was given for post surgery recovery. His next vet appointment is in two weeks so I expect the next 2 weeks to be more of the same, and then what? When do we get a break? How do we leave him alone? How do we keep him calm?
Should we confine him to a single room that we're not in? Should we crate him? Neither of which seems fair to him…